You can join our Production Team to help us finish our mini–documentary at Indiegogo.com!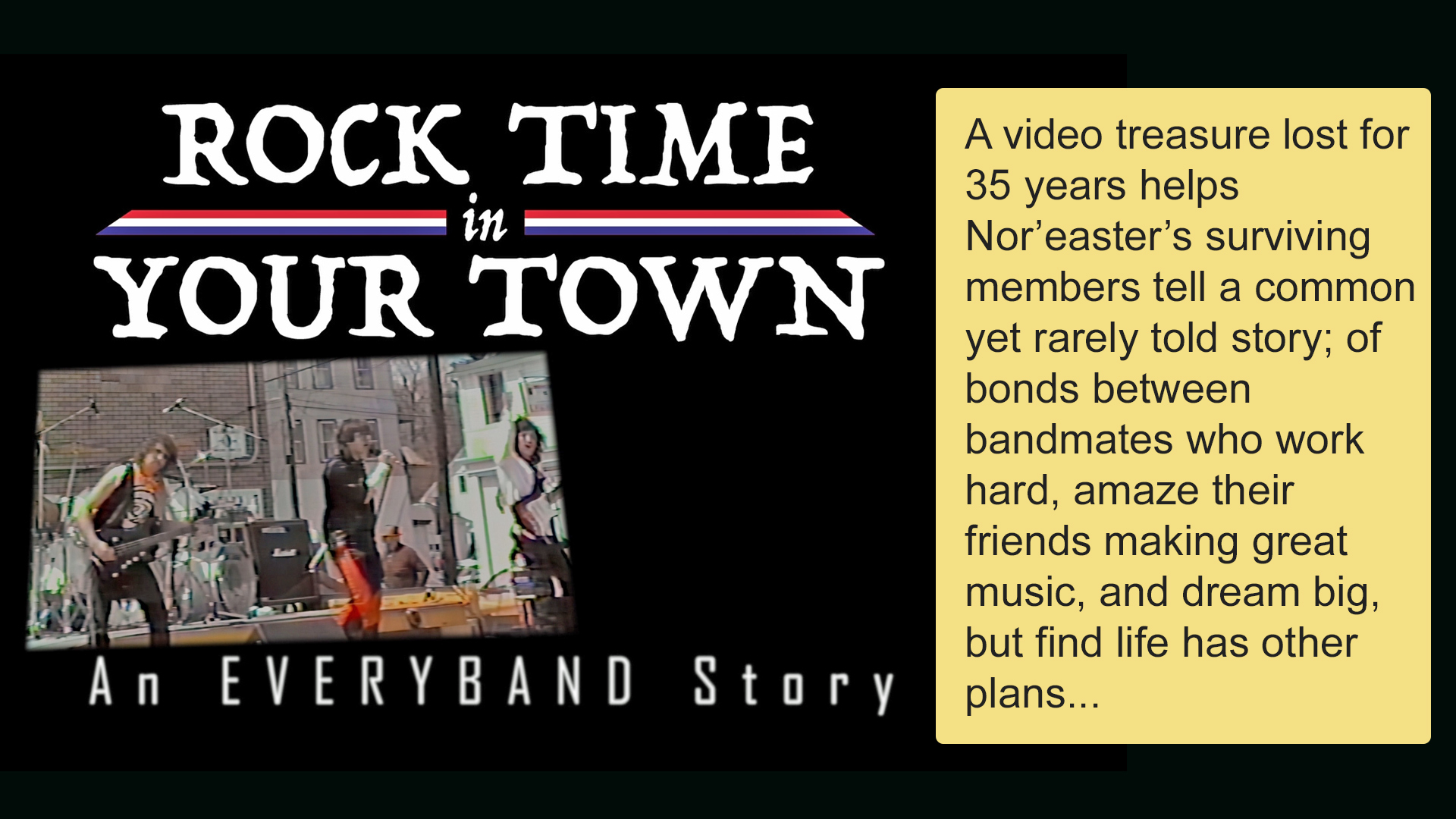 We believe passionately that our common but rarely publicized "everyband" story deserves to be told, as it overlaps with the experience of countless musicians and music fans. We are so close to being able to do it, and do it "Nor'easter good" - a very high standard we set for ourselves.
We are incredibly lucky to have two treasures from a "time capsule" - our Calm Before the Storm album released last year, and now this long-lost video from our final show in 1987. We use both extensively in this film, along with new interviews with the surviving members, old photos and other archival material to create a compelling half-hour film. Engineer Dustin DeLage is at the helm again, this time doing astonishing work restoring the video from the original VHS tape!
But there is no real way in the streaming economy for us to "make back" the money and time invested, unless something crazy happens like getting picked up by Netflix or Hulu, etc. And that definitely won't happen if we can't finish the film and have some budget to market it. As has become the way with most independent creatives, we're reaching out to our friends and fans to be part of the team that helps us finish making a great documentary that is compelling and engaging, from end to end. 
And we'd be grateful for that help, because it means sharing the process with you! Some of the rewards we're offering are: 
Donate $10 and get a ticket for the online Advance Screening party (less than a movie ticket!)
$50 or more gets you a copy of the movie and your name in the movie credits
Larger donations will get a copy of the entire concert as well as the movie.
There are other pledge packages at the campaign page too. We also have affordable business sponsorship opportunities; send us an email to put something together that works for you. Whatever you are willing and able to do, thank you!