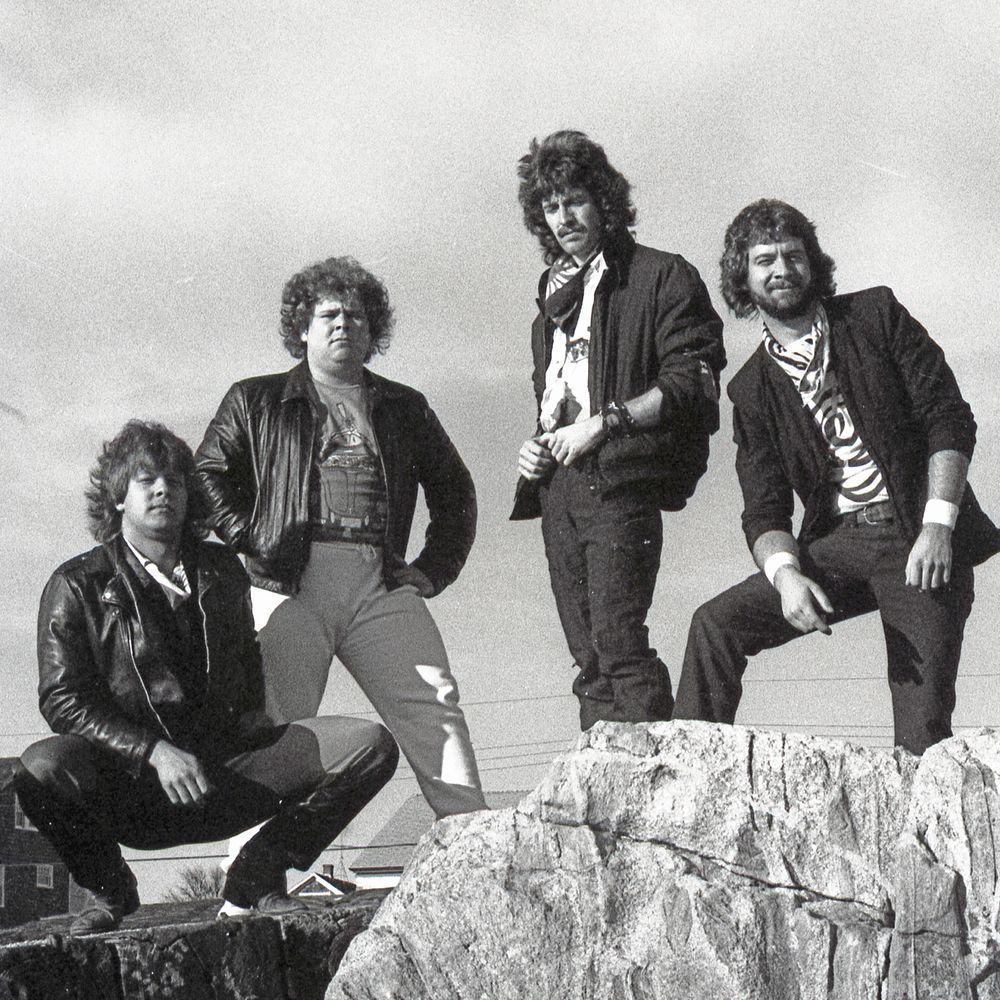 A Journey of Heartbreak and Miracles
In the mid-1980s Nor'easter were like thousands of hungry hard rock bands honing their craft in bars, basements and garages, inspired by the new supernova of guitar-driven heavy metal led by Ozzy Osbourne and Iron Maiden. Based in Plainfield, Connecticut, a hotbed of musical talent and a backwater of opportunity, the foursome created and performed an album's worth of their own material over three years, influenced as much by their 70s musical heroes like Led Zeppelin and Rush as the metal scene. Like the vast majority of those bands across the country, their dreams eventually foundered on the realities of day jobs and responsibilities.

In 1989, two years after the band's final show, vocalist Chris Gursky, guitarist Andrew McKnight, and drummer Matt Bouley went into their friend Pat Mills' Stonehouse Studio in Moosup CT to preserve the band's legacy. They spent a few weeks recording when they could – first to 4-track cassette and then 8-track tape reels – and made a decent demo of their album, Calm Before the Storm. Since they had no bass player, Andrew played all the bass parts as well as guitar. After that, life intervened and the analog recordings sat in Pat's basement, and when he moved his family to South Carolina in 2000, the studio went with them.

Andrew has long wanted to get this album into digital form – to be properly mixed, mastered and released for the enjoyment of hard rock fans. On a 2002 solo tour of the southeast, he was able to spend an afternoon with Pat transferring the original tracks onto his digital workstation. Tragically, less than two weeks later Matt passed away. And once again, the project sat undisturbed for many years, backed up on data discs.

The pandemic offered an unique opportunity to give it one more shot, as Andrew's touring singer/songwriter career went on indefinite hold. But when he went to open the files that he'd so carefully preserved, to his horror he found all the files had been corrupted, and the project was likely lost forever.

Thanks to the technical wizardry of Andrew's longtime engineer Dustin Delage, some sturdier than reasonable data discs, and a whole lot of fortuitous luck, the original files were at long last safely imported into a modern studio environment. And now the world will finally hear these songs the way the band envisioned them all those years ago.