Twenty years ago today we lost our heartbeat. Matt Bouley was a great many other things in his too short time here too, but in whatever he did, music flowed out of him as easily as breathing. For the first time in these 20 years as this hard anniversary arrives, we can hear him again at his absolute best and doing what he loved.
It was cathartic to be able to celebrate his birthday back in May by letting the world hear his talents fully restored and produced for the first time. So on this day, we share one of his favorites in his honor. Just push Play, and let Matt help kick your Monday right where it belongs.
While we will always miss him and lament that his time here was far too short, today we are ever grateful that he lived, and that we were a big part of his story and his heart. Rock on brother.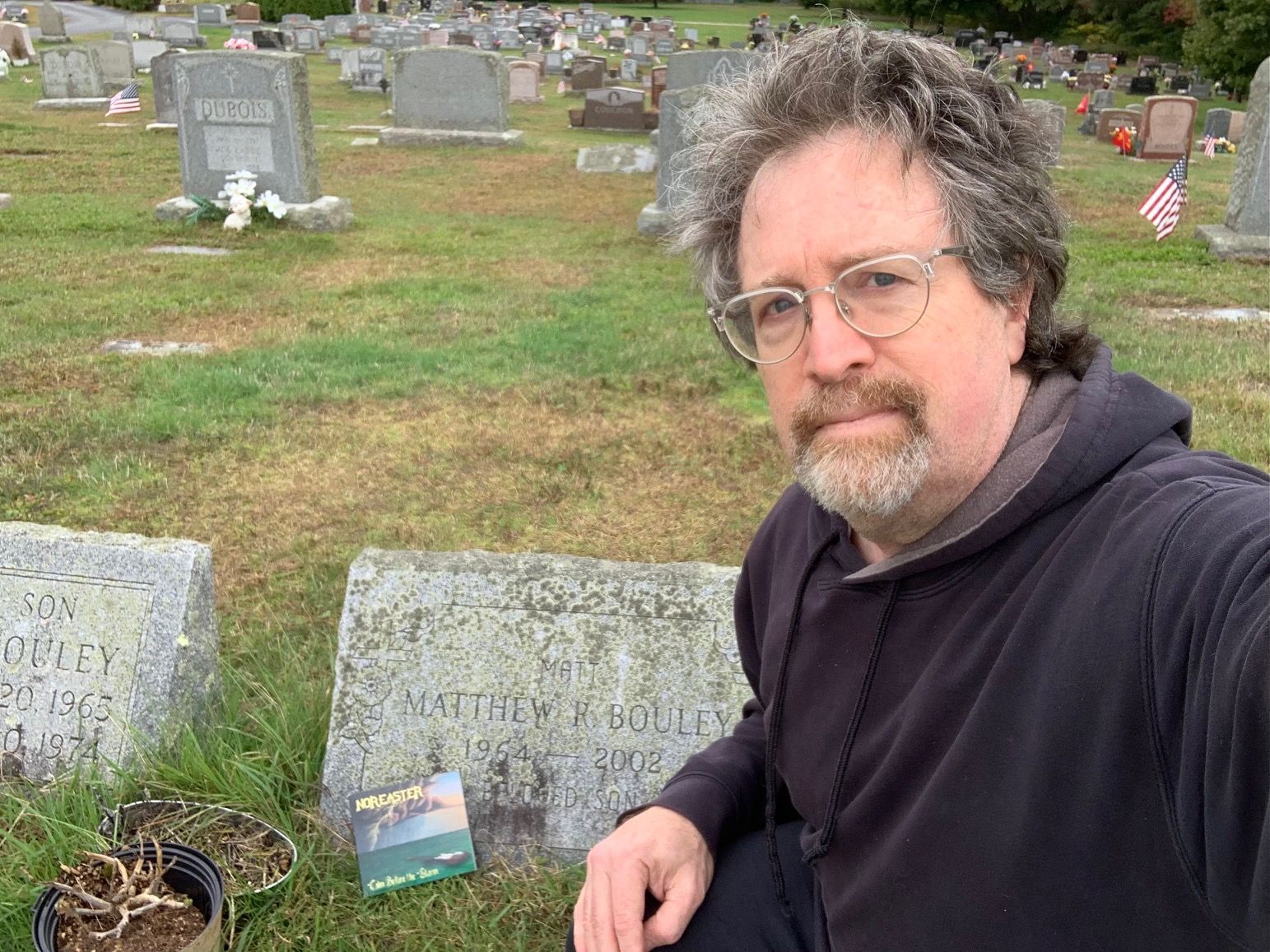 Lifelong friend Andrew McKnight made the pilgrimage this morning before heading back to Virginia.