Aug. 16, 2021 by Andrew
Something special happened Saturday night. 
I did my final show with Matt Bouley on drums in the summer of 1992 before moving my life to Virginia. In 1995 he and Darrell Sabourin – my After Midnight bandmates – came to Virginia to record drums and bass on my debut CD Traveler. Matt's been gone almost 19 years now. 
Matt's son Alex just turned 30 this weekend. He now has what remains of his dad's old Tama drum set, and has played in his own original rock bands. I've known him since he was a baby, and thanks to social media we stay in touch. But I haven't seen him since his dad's funeral, and so with 450 miles separating us and living different lives, we never have played music together. 
My now 85-year old dad Warren spent a couple years in his retirement playing music for senior citizens with Matt's mom Janet and her sister, as well as having taught with Matt's dad for 35 years. Dad sat in with After Midnight a few times, and Matt was always welcome in our house growing up and long after. 
Thanks to Darrell & Kim hosting, and our lifelong fellow musician friend Scott Hopkins and his vocalist/songwriter wife Angela Howell, we played together with Alex for the first time. And Dad leaped at the chance to join us, making now three generations of music connecting our families. 
We can't truly call it a "reunion," since it really was a first – a one of a kind. It was a beautiful next chapter in a long running story. The best I can do is tell you that story, because I don't have words for the feelings. It was deep, and it sure was special. 
And yeah, it was pretty good too.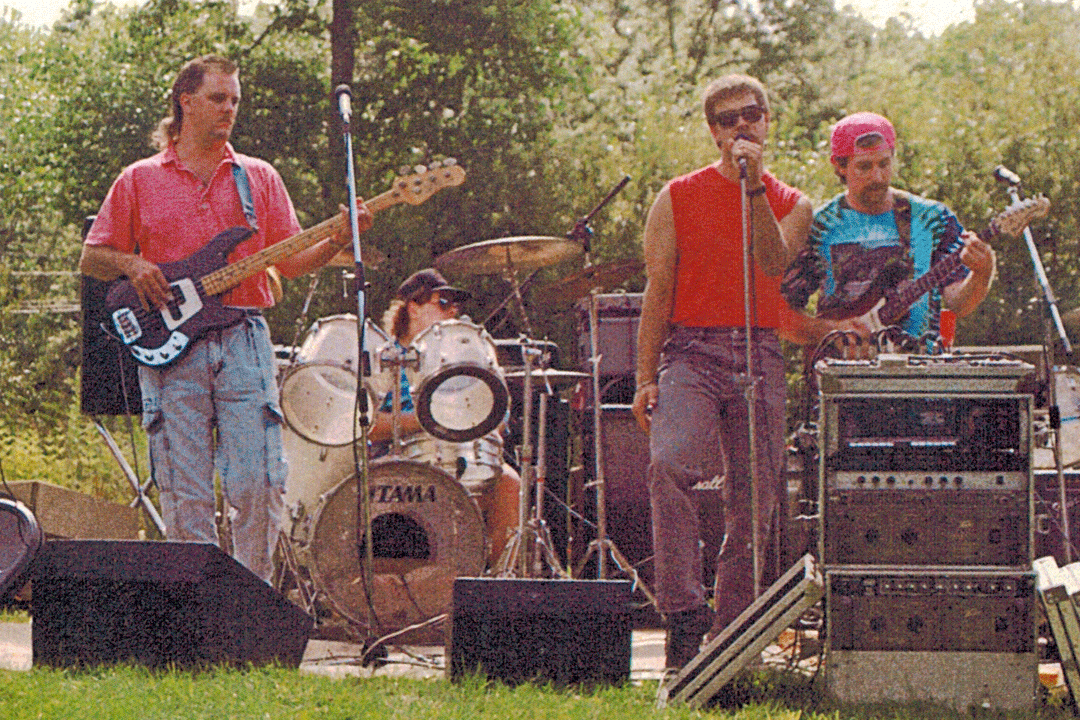 Three founding members of Nor'easter plus Darrell Sabourin, jamming a final time before Andrew moved to Virginia, August 1992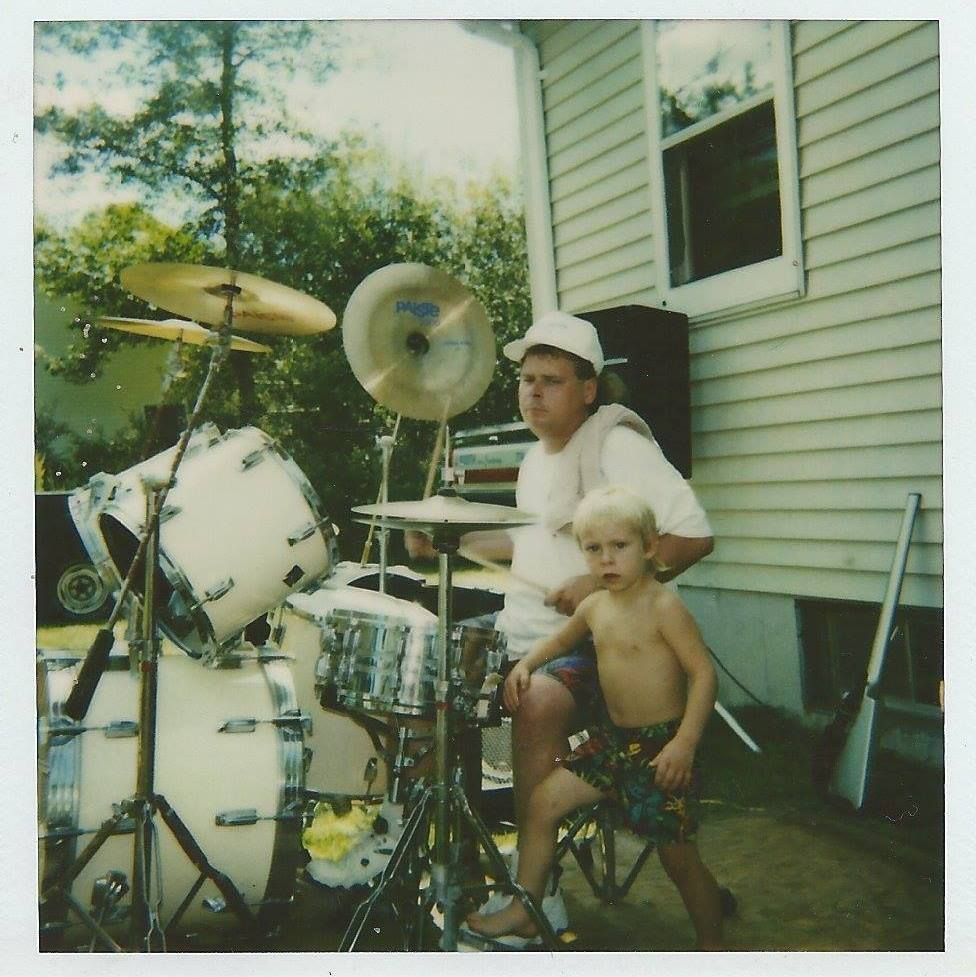 Matt and his son Alex, circa 1995.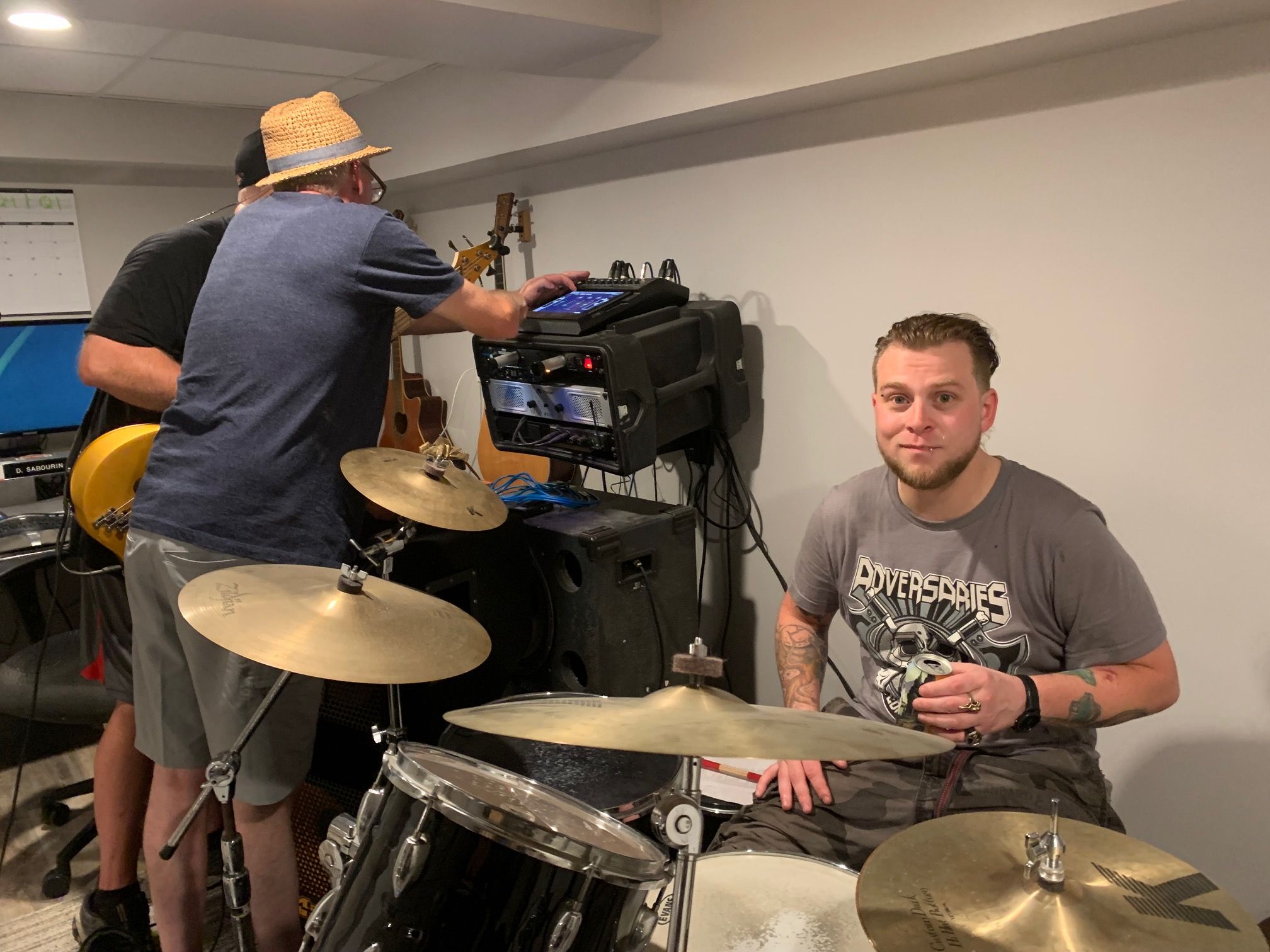 Alex is ready to roll, just waiting on the old guys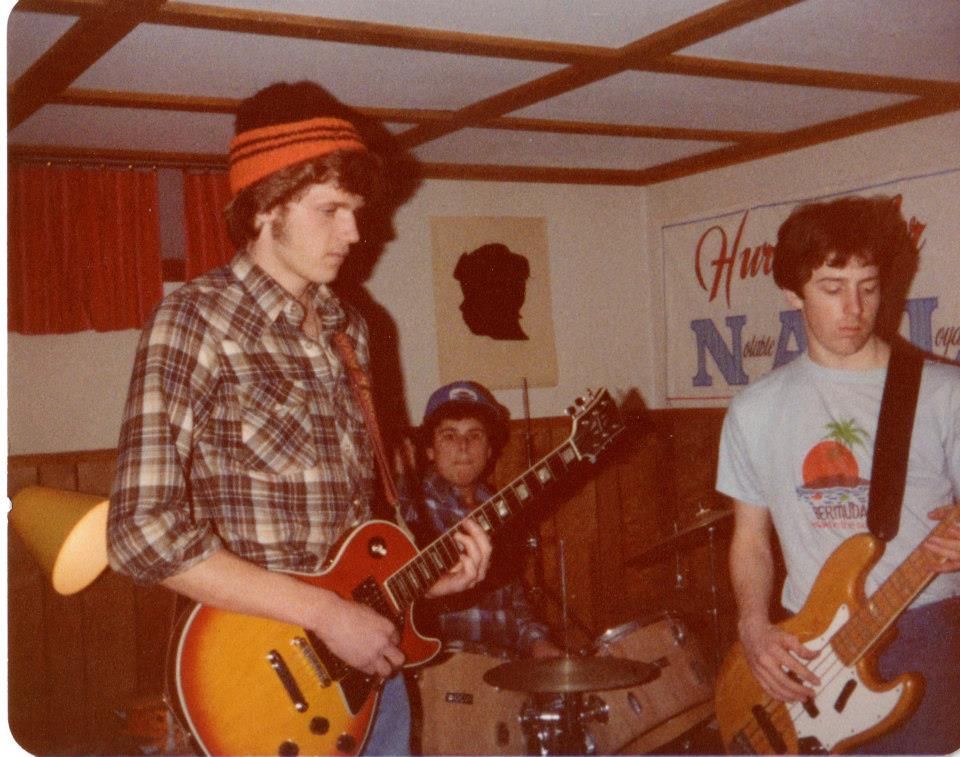 Scott Hopkins, Matt and Andrew jamming in Matt's basement, circa 1981.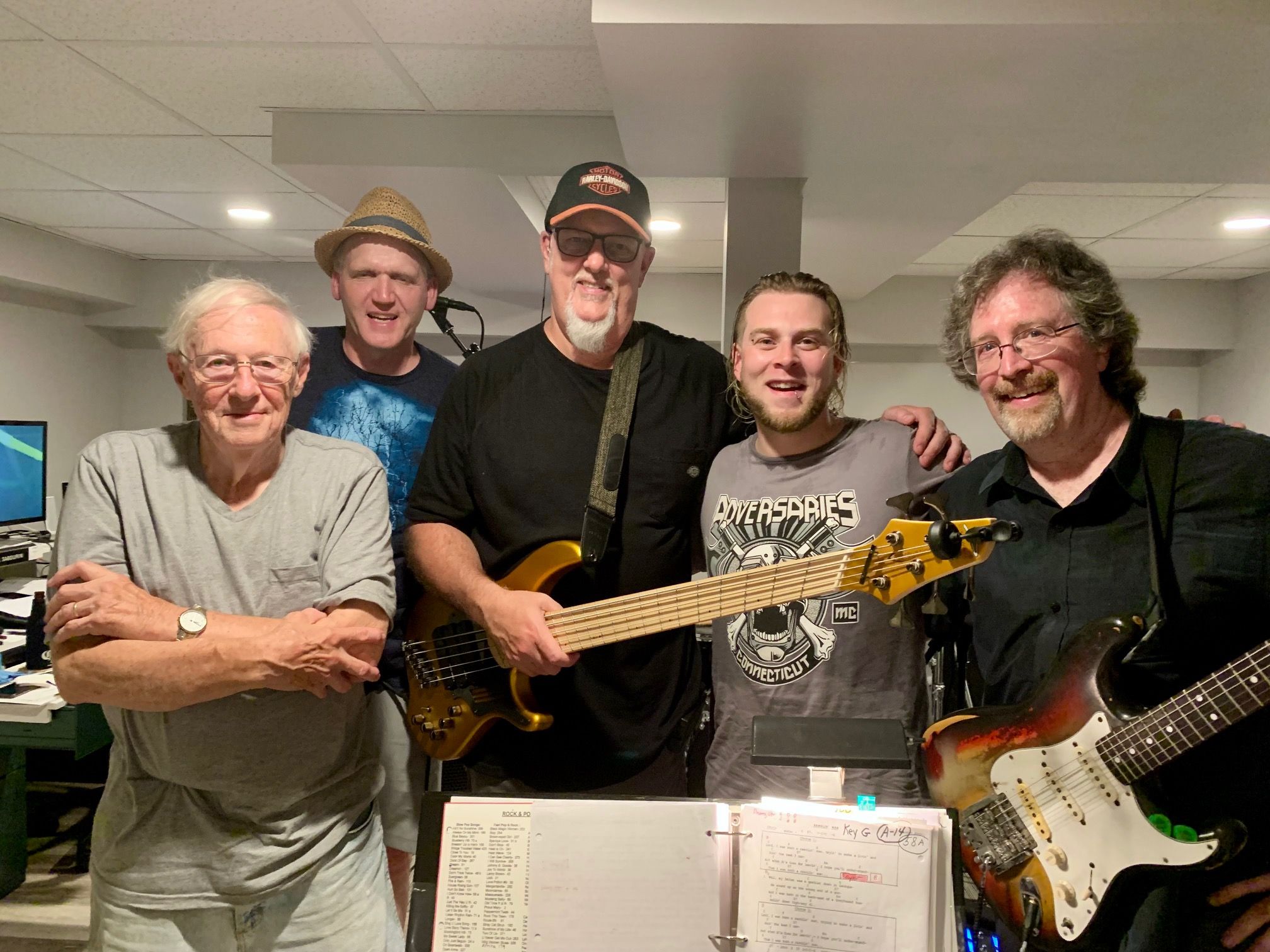 Three generations of musical friends, L to R: Warren McKnight, Scott Hopkins, Darrell Sabourin, Alex Bouley, Andrew McKnight